When it comes to launching an independent publication in 2016, monetization strategies should be at the top of your concern list. With the constant onslaught of ad blockers, display advertising is taking a severe beating in the dollars department. If you're looking to embrace advertising as a key monetization strategy for your content, you're going to be disappointed if the only thing you offer advertisers is a display placement.
Instead of jumping right in and figuring out where to drop that 300x250 display ad spot, start considering the advertising landscape in your niche. If your niche is jam packed with competition, or your content strategy is too generalized, generating revenue for your publication will be harder than it needs to be. Don't jump right out behind that eight-ball before you even get started. Think smart. Develop a plan before you even begin writing.
Is the goal of your publication to start earning money? If that's the case, the most important thing you can do is develop a sales strategy before you even begin publishing your content online. Knowing who's looking to purchase advertisements and how much they're willing to spend on that content will not only help you both make money immediately (duh!), but it will also help you find a comfortable niche worth pursuing.
What Does My Advertising Buyer Pool Look Like?
For starters, your advertisers pool, at least immediately, is probably a lot smaller than you realize. That doesn't have to be a problem, though. Basic supply and demand principles dictate that the more targeted your audience, the more valuable they are to advertisers(Link to PDF). You don't need 200-million pages views to survive online, but you do need a passionate and engaged audience to make advertising worthwhile for advertisers. Take a look around. Are there other publications in your space that can be similarly categorized? If so, it's time to start creeping the content harder than your roommate creeps your love interests on Facebook. You need to know who's buying what the publishers are selling.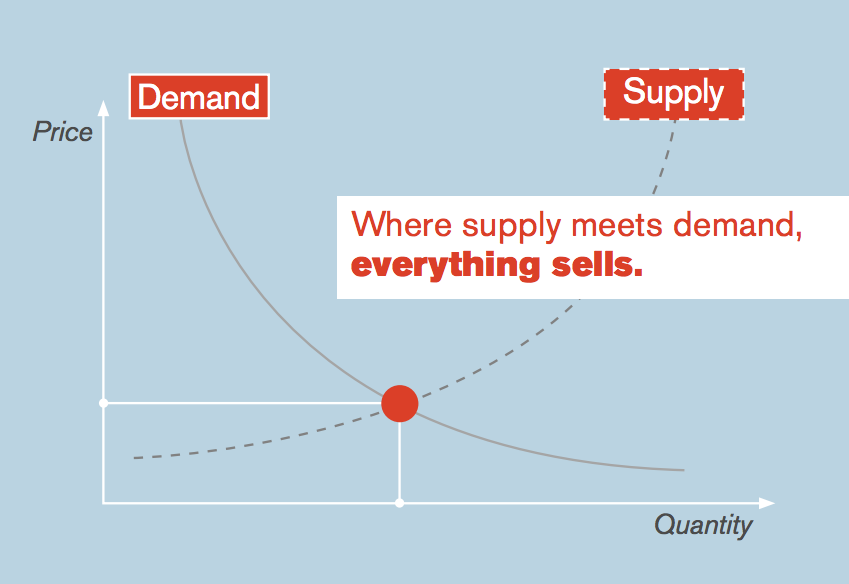 The more targeted your audience, the more valuable they are as advertisers fight over the limited audience size.
It's easy to assume that every product on the web can fit into your advertising strategy, but the more niche your content, the more valuable your audience will be for marketers looking to target your niche. Determine what advertisers are already buying and start building a list of potential advertiser targets. If you have a passionate audience, no matter how large or small, advertisers in your niche will eventually want to hear from you.
What Types Of Advertisements Are They Buying Everywhere Else?
Your competition creeping doesn't end just yet. Once you've determined what buyers are in your niche, figure out what those advertisers are buying on other sites in your content category. Chances are they're likely buying up display advertising, but they're probably purchasing non-display types of advertising around the web as well.
Are advertisers only buying display ads, or are they also looking for custom advertising opportunities like native advertising or sponsored content? Once you've managed to uncover the purchasing tendencies of these advertisers, consider your audience and what advertising types they would consider appropriate. Once you've done that leg work, start building your advertising offerings with an eye on the future.
What Can I Do To Stand Out?
Everyone offers display opportunities, but if you've done the legwork you've probably noticed a lot of missed monetization opportunities with the other publications in your niche. Is your competition running sponsored content? What about paid media? Do they offer to advertise in newsletters, or across social channels? And, here's where you can make a difference, do they offer packages to help marketers and advertisers target audiences across multi-touchpoint? Do they provide creative opportunities for brands to tell stories to their readers?
The most valuable thing you can offer advertisers is a package of offerings with multiple opportunities clustered together. It gets their attention in a hurry. Forward-thinking brands are looking for creative ways to tell their stories online and build their brands by engaging audiences. If you can offer an opportunity for them to do that on your site, chances are they'll start directing advertising dollars in your direction.
Stand out amongst the sea of display advertising. Do something creative. If LEGO can start producing movies and video games to promote their core product, surely you can come up with something creative no one else is doing already. Take a chance. Stand out.