Love it or hate it, most of us spend a pretty significant chunk of our days in our inboxes. On average, professionals check their email 15 times per day. If you do the math, that's every 37 minutes.
The popularity of email is essential information for marketers, especially those that utilize demand generation techniques like email advertising. In 2020, marketing experts still make a big case for email as one of the highest ROI marketing channels to use. In fact, email marketing will rise in the coming years.
Building your own email list can be a serious challenge. Email advertising, on the other hand, gives you instant access to well established publishers with thousands of engaged readers part of passionate communities. Having the ability to instantly tap into these verified audiences with contextual placements that are relevant to readers can bring powerful results.
Creative types are no exception to the use of email. While some designers will lean on project management tools like Trello or Notion to collaborate with other members on their team, email is still a go-to choice for designers of all kinds to get feedback on a mock-up or to coordinate a meeting.
If you're trying to reach creative types, it makes sense to show up in the place where they spend potentially 30% of their day. There are a few different ways you can reach designers in their inbox. For instance, you could sponsor a newsletter to put your brand in front of a targeted audience or run a dedicated campaign to drive leads from a popular newsletter for designers to a particular product or landing page.
No matter which format you choose, email advertising gives you instant access to your desired audience's inbox. Leveraging high-quality newsletters is especially helpful when you're trying to reach a technical audience like designers. If you find the right newsletter publisher, you can reach tens of thousands of high-quality designer prospects in one send.
This article will explore how you can make use of the powerful tool that is email advertising to target creative folks and widen your sales funnel (or flywheel).
Let's dive in.
What makes email advertising different from other forms of targeted advertising?
Hands down, email advertising is one of the most effective channels today. Statista estimates the U.S. will spend over 350 million dollars on email advertising in 2019. But what specific advantages does email marketing have over other targeted advertising placements?
Let's break it down.
Email gets you in front of an engaged audience
While selecting a design-focused publisher is critical if you're trying to reach designers, you also want to make sure that you're reaching an engaged audience that will not only view the content but take action.
Opt-in email lists are necessary here by law. If you work with publishers that use a double opt-in, that's even better. With a double opt-in sign-up, once users enter their information on a particular site, they will be sent an email asking them to confirm their subscription before they are added to a list.
Because subscribers have to confirm, you know that the audience quality is higher. Double opt-in significantly reduces the risk of getting fake subscription numbers, so when you're planning a campaign, you can rest easy knowing that you're paying for verified views (and not a bunch of spambots).
Email advertising allows you to align your offering with a trusted brand
We know that designers are loyal to their favorite resources. If you're trying to win designers over, it can help to align your company's message with a brand they already know and love.
Building trust with any new audience can be tricky, but luckily the concept of the 'halo effect' can kickstart the process and help create a strong perception of your brand. A similar process occurs with native advertising - we've outlined this in our explainer on how to reach designers with native advertising here.
According to a recent study, targeted advertising on premium publisher websites is three times as effective as non-premium placements at boosting brand perception and making users more likely to recommend products or services.
The ad spend is clear from the get-go
Burning through campaign budgets without clear results can be frustrating, but with email marketing, you get exactly what you pay for.
For example, BuySellAds makes a point of offering transparent rates, so marketers understand the exact cost of an email newsletter sponsorship or a dedicated email campaign from the beginning. Email advertising rates should include who your email campaign is going to reach and historical engagement data, like click-through rates, overall link clicks, and opens.
You can drive high-quality traffic to your site
Email marketing campaigns can involve some level of content syndication. Content syndication drives high quality traffic. For instance, if you look at this HelloSign dedicated campaign with Pocket, they included links to their own content, as well as a CTA right at the top.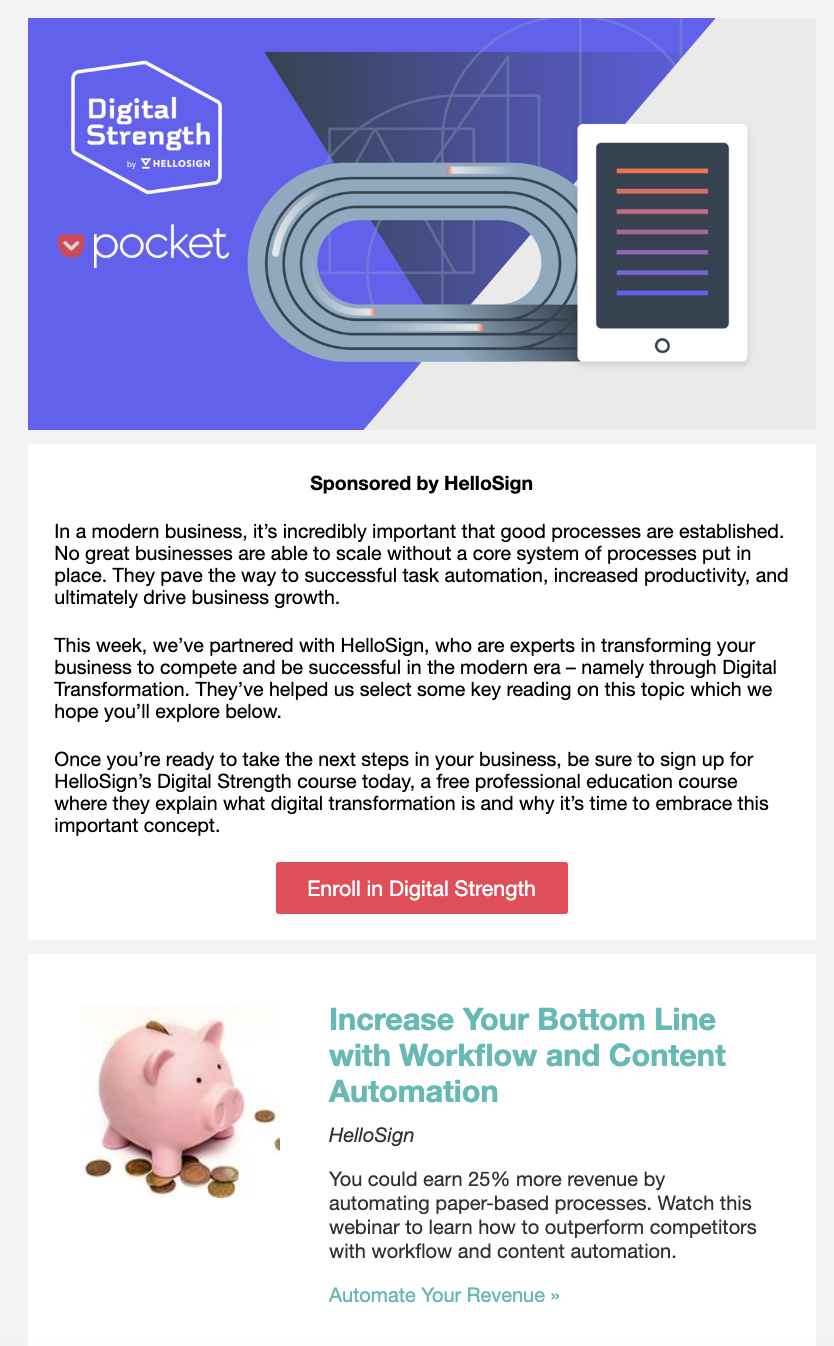 Content syndication provides multiple benefits at once: it brings more exposure to your owned media, improves brand perception, improves your likelihood of earned promotion (shares, backlinks, and conversations), and brings qualified leads directly into your funnel - which is some of the highest quality traffic you can ask for.
How to create email advertising for designers
Nearly all teams have at least one. And while designers may not have the same buying power as other audiences, we do know one quality that sets designers apart. Designers talk. Whether it's in their Slack channels or industry blog profiles, designers are always sharing tips and resources to improve their work lives.
Win designers over, and they will reward you by not only buying from you but also telling everyone in their circle about your products and services.
A designer's propensity for brand advocacy is one of their defining traits, and their discourse around your product can help fuel all stages of your funnel with designers and non-designers alike.
If you want to empower designers to do some of your marketing legwork for you, you'll have to speak their language. Creating ads with a designer's unique personality traits and preferences in mind will go a long way.
Getting inside a designer's head
Designers are big fans of simplicity, both in their work and in the work they love. Your product and content should be the main focus, but you can make your campaigns pop with fun animations and bold color choices.
This newsletter sponsorship from Fullstory works well for several reasons. The colorful logo is eye-catching but also fits in well with the rest of the content. The problem-solution structure of the copy shows which problem Fullstory solves quickly, and the hyperlinks highlight the product's value while driving the reader to take action.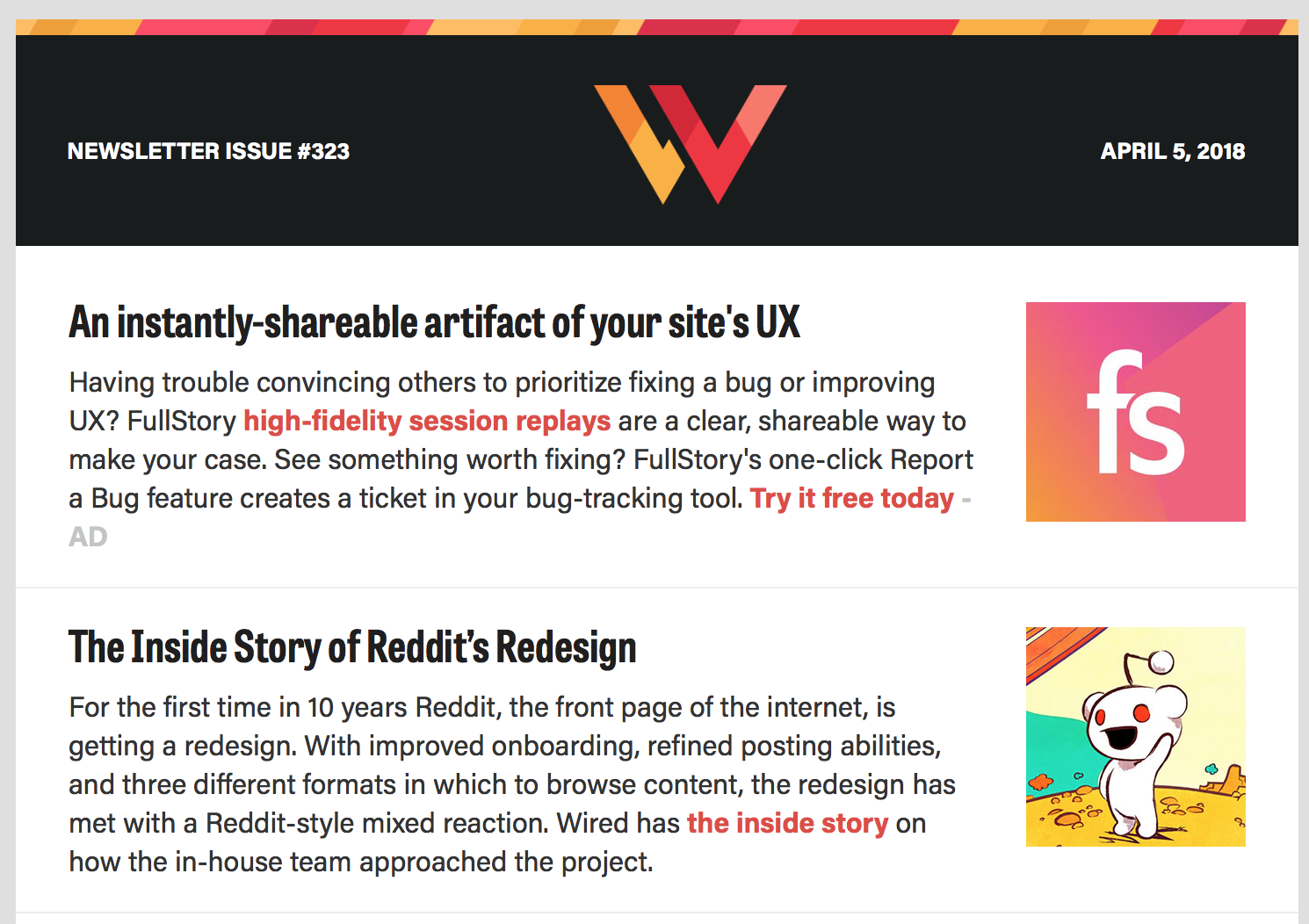 Invest in clear copy and high-quality creative
The best email advertising placements should feel less like an advert and more like another helpful article or resource. You don't have a lot of time to capture a reader's attention with ad placements. Your ad copy needs to cut through the noise and articulate what you're offering.
With your image, it's all about striking that perfect balance between blending in and standing out. In other words, your branding should be clear and recognizable, but it should still make sense with the rest of the newsletter content.
Case in point: this newsletter sponsorship from Monday.com. The direct copy in Monday's placement nails the product's key values, and their bright graphic captures both the brand and the product itself. The ad also has a crystal-clear call-to-action.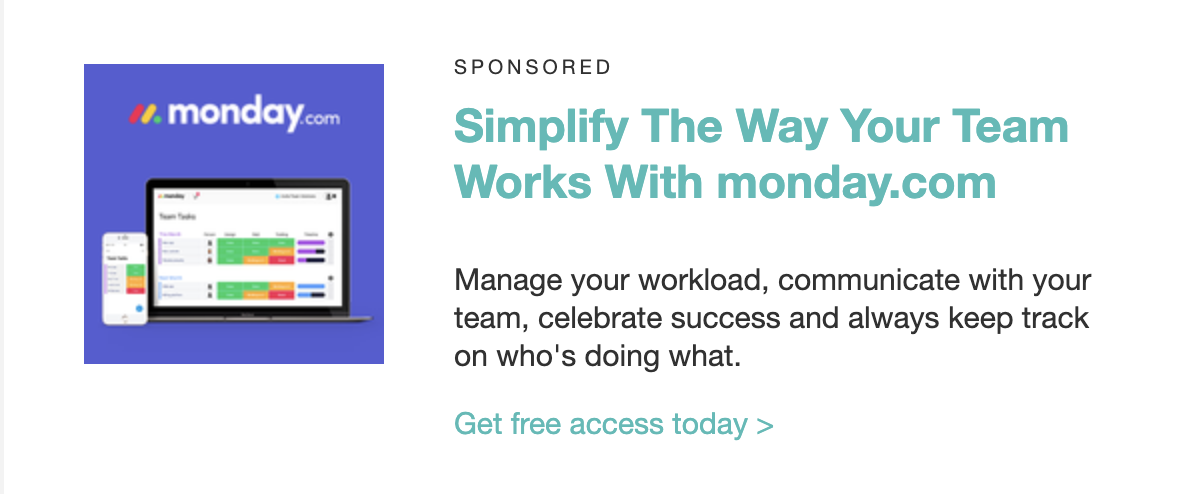 It's important to add value when advertising
Like any other professional, designers are busy. If you want to grab the designer audience's attention, you need to add value to their lives. HelloSign does this well by curating helpful content for their audience, while also offering them a great freebie in the form of an online course.
By focusing more on educating their audience than trying to sell them something, HelloSign shows their audience that they care about their customer's success more than their bottom line – and that speaks volumes.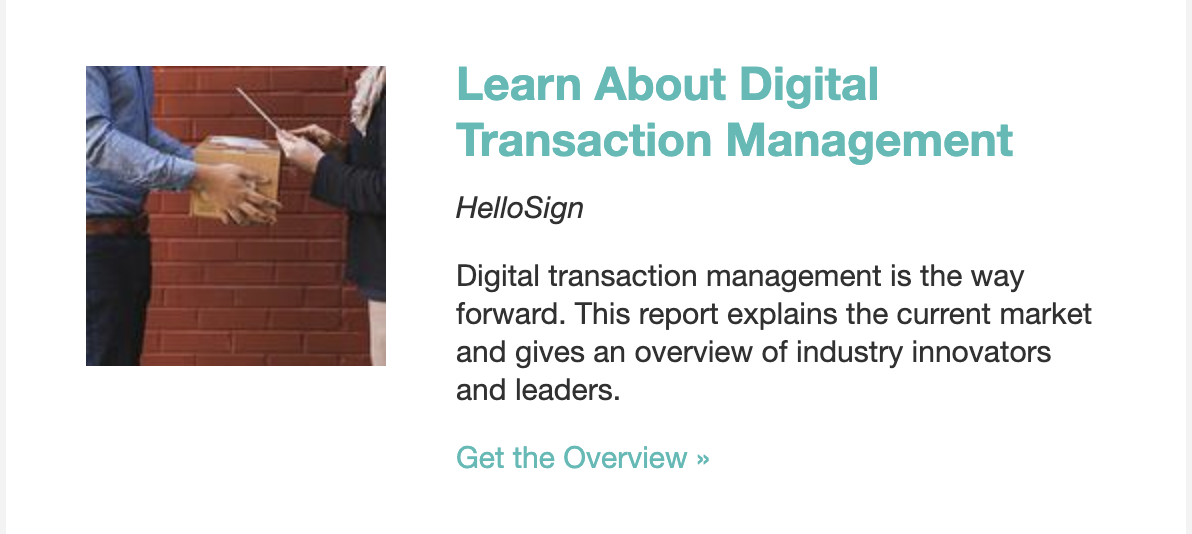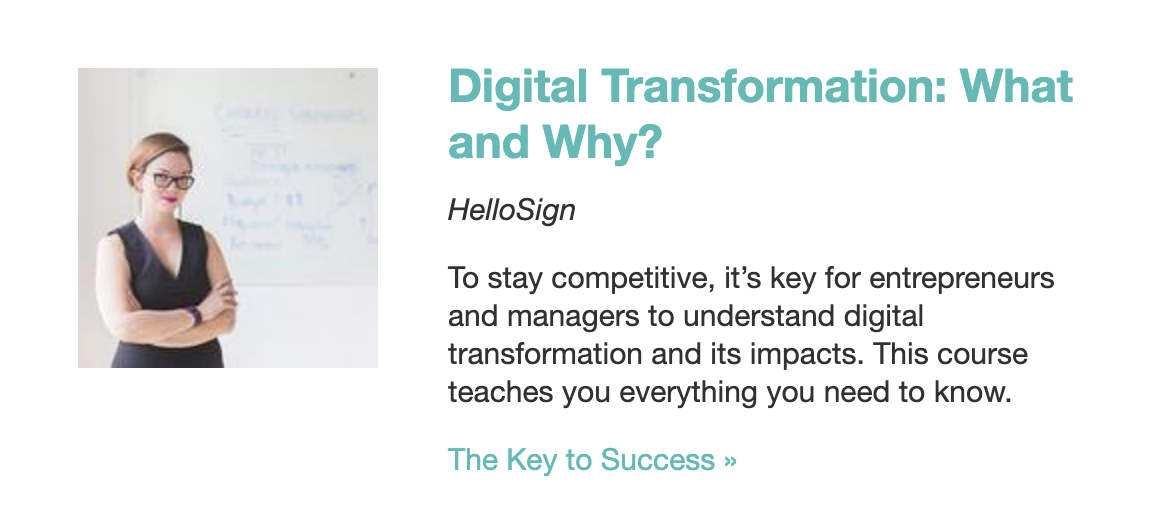 How to work email advertising into your paid advertising strategy
So you've sent out your first email campaign… now what?
Before you even get to the point of launching a campaign, you should have a solid understanding of what the conversion path looks like after your target has opened your email. Ask yourself: what stage of the funnel are you influencing, and how can you optimize your campaign for your goals?
If email advertising is more of a branding or top-of-funnel play for your company, then homepage visits might work as a key performance indicator. But if you're looking to generate leads, you'll want to track sign-ups and have a solid landing page optimization strategy in place.
It's important to keep the concept of view-through conversions in mind when measuring the effect that top of funnel awareness campaigns have on your brand. It often takes dozens of touch points with a prospect to push them to take their first action.
Where email advertising fits in the funnel
Newsletter sponsorships are an excellent fit for top-funnel awareness campaigns. If you find the right newsletter publisher, you can reach vast amounts of your target audience in one send without having to worry about ad blockers or distracting content. You can also track opens and clicks, and drive conversions by directing users to an exclusive offer or landing page. Plus, aligning your brand with a premium publisher can lead to better brand perception from a verified audience, which could help influence decision making further down the funnel.
On the other hand, dedicated email campaigns with strong content work better for leads who are at the research stage of the sales funnel. Leads at the research stage have already named and defined their problem and are actively looking into all available solutions. Showing up with insightful content will help researchers cut their Google-time in half, and position your brand as the perfect fit for their needs.
Selecting the right publisher
With any kind of brand marketing, you need the right balance of reach and quality to run a successful campaign. You'll want to pay close attention to the size and make-up of a potential publisher's audience before you decide to run your campaign.
Your goal should be to get in front of the most significant possible portion of your audience, or the most targeted relevant audience.
You can't guarantee that every prospect you try to reach will see your campaign the first time. Doing multiple campaigns (especially with top of funnel brand awareness campaigns) can help you reinforce your message, or brand, and reach more of your target audience.
From clicks to conversions
Depending on your email campaign type, your lead nurture strategy might look a little different. For example, if you're targeting prospects at the awareness and discovery stage, you want to focus on helping them define their challenges while keeping your brand top of mind.
Early in the buying journey, prospects have many questions as they likely haven't named the problem itself - they just know the symptoms. Educating new prospects at an early stage can be helpful for you and them. Your lead nurture strategy could be a CTA button that leads readers to a relevant landing page. From this landing page, you can capture prospect emails and provide them with helpful resources through an automated email sequence. This newsletter sponsorship from Monday is an excellent example of discovery stage advertising.
For middle-of-the-funnel leads, you'll want to serve up content that helps these leads find the right solution for their unique needs. For middle-funnel campaigns, it helps to include links to in-depth guides, comparison-style checklists, pros versus cons lists, and other insightful pieces. You can also include CTAs in content pieces to your pricing page or trial offers.
The most important part of these different forms of contextual advertising is that you're getting in front of designers at various stages of their buying cycle, in places they already read and trust, and showcasing your product as a solution to their needs.
Measure!
You should always be monitoring the impact of your email sponsorship on your brand measurement metrics - but remember to tailor what you measure to the context. Unlike your email newsletter, where you're responsible for the subject line, and consequently open rates, you don't have control over these metrics with another publisher's newsletter.
Instead, focus on factors you directly control, like the click-through-rate based on your copy and imagery. For each newsletter you're included on, you'll also want to create a separate campaign name by adding tracking parameters to your URL (click here to learn about UTMs), so you can easily split this traffic from other visitors who came to your website from an email medium.
Track and assess the impact of each email sponsorship so you can continue to refine your approach and achieve the maximum benefits for your spending. Also, keep in mind that less is more here. You can oversaturate an email list in a hurry. Ultimately, providing value for your audience is going to have lasting results.
Key takeaways
Contextual email advertising is a great way to market your brand directly to potential customers. Once your ad placement is in a designer's inbox, they can read it whenever they want and start connecting with your brand wherever they are.
As long as you choose the right newsletter for your audience, have a well-defined conversion path, and an eye for detail, you'll quickly see how email advertising can take your designer lead generation strategy to new heights.