Digital Marketing Trends for a new decade.
2020 is officially upon us, and with it, plenty of new challenges as marketers. Content marketing, paid advertising, search, social media, and other channels are evolving rapidly. Are you keeping up?
To help ease your transition into a new decade, we've reached out to 16 of our favorite marketing experts across a broad range of specialities with a single question:
What's your best piece of marketing advice for 2020?
Below you'll find insights and advice on digital marketing trends covering everything from SEO to contextual advertising, branding strategy, influencer marketing, writing, planning, team building, and everything in between.
As you're about to see, things are going to get interesting this year. Let's dive in.
---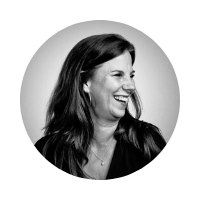 "Your marketing prowess creates massive amounts of useful data. If you shape insightful data in the form of a story, decisions get communicated more effectively and this helps make decisions quicker."
---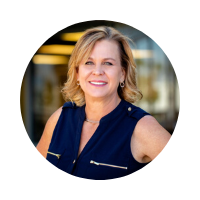 Michelle Cirocco
"In this age of automation and AI, don't lose sight of human connection. Make sure to continuously test, update, and improve your marketing mix with the end goal of an authentic, personalized customer experience."
---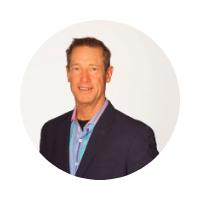 "The pendulum has swung too far in the direction of superficial online communications at a time when people are hungry for true human connection. In 2020, the best marketing will be focused on personal relationships."
---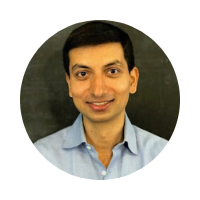 Devesh Khanal
"You can't market bad products. I know this sounds like it's not "marketing's responsibility" but marketing can help. And if, as a marketer inside your organization, you can help considerably in the product-market fit category, it's a great opportunity for an employee or star consultant to shine and stand out and (hopefully) move up.
Many companies we work with think they have product-market fit. They tell us they have product-market fit. They want to scale as though they have product market fit. But they don't have product market fit. Product market fit is not some one time thing that you have or don't have, it's a complex spectrum of nuance.
So, marketing can help considerably by spending time and resources collecting and analyzing customer feedback, viewpoints, desires, fears, etc. If that is then relayed to product and leadership teams in a thoughtful way with analysis on what parts of the value proposition or unique selling proposition are resonating, what's not, what the competitive advantage truly is or is not, if the positioning is or is not resonating/working, that can make a massive impact on the business — more than the latest ad copy tweak or whatever tactical hack your competition is focused on. Further reading on this includes: Positioning is the part of product-market fit you're ignoring."
---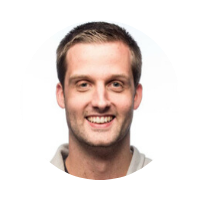 Thibault Imbert
"Focus on incubating and developing a strong community around your product. This serves a few purposes.
One, it helps your company build stronger customer empathy and understand your early adopters better. Engage with them and have them provide feedback on product and marketing ideas, but always keep in mind that you are talking to a group of fans, so it's useful for you to learn from them, but they do not represent the majority of your users nor the ones not sticking around. Leveraging Facebook groups is a simple/affordable and mobile friendly way to kickstart your community.
Secondly, you can leverage your community as an acquisition muscle. These early adopters can become affiliates and ambassadors or simply advocates of your brand. They are in some ways an extension of your team, helping you tell the world about the product they love. Again, community is an essential growth lever, invest in it early on, it will pay off!"
---
Andy Crestodina
"Go deeper into key content topics. You'll get better results by limiting the number of topics you cover but produce more detailed content for each. Seek to become a beloved resource to a core group of true fans. It's better be a big deal to a little audience than to be a little useful to a big group.

The key? Publish a set of extremely detailed, how-to articles written with careful keyphrase research. And support then with a few strong pieces of original research."
---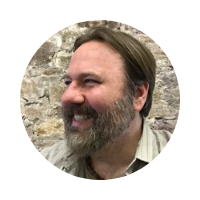 Bill Sebald
"Experiment more than ever before. Take some risks, try some new things, and don't be afraid to spend money on these experiments. The web continues to get noisier, so you need to continue to get savvier. Cheap tactics are rarely needle movers anymore (you've probably been noticing that). So invest in some thought-out campaigns to see what type of results you get. Maybe you won't get immediate ROI, but you will get learnings for your next campaign.

In the end, look at your budget and really ask if you're leaving enough for proper digital marketing. Remember - time is money, as it's taking more time to be better than your nearest competitors."
---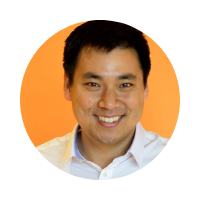 Larry Kim
"The best piece of marketing advice I have for the new year is to get on the chatbot bandwagon if you haven't already.
80% of customer interaction will be handled by a chatbot by 2020, and there's no sense in being left behind.
In fact, bots are expected to save businesses and enterprises $8 billion by 2022. Now is the time to start implementing chatbot automation for your business. And to take it a step further, I'd recommend implementing multi-channel messaging using one singular conversation manager.
Consider the fact that even Facebook is integrating all of its messaging apps -- Messenger, Instagram, and WhatsApp.
This helps businesses leverage the convenience of messaging to help get more leads and repeat customers. We're getting into the world of multi-channel messaging here at MobileMonkey."
---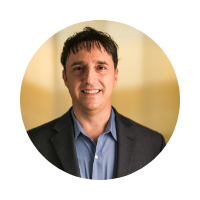 CEO, PDCA Social
Speaker, Consultant, Educator & Author
"2020 is the year for rationalizing marketing spend. Inevitably this means shifting more budget from traditional to digital, and within digital, shifting more budget to influencer marketing. In today's world of social network algorithms, organic social becomes costly with little chance of viral spread. Content marketing and email marketing are a must, and paid advertising on both the web and social media platforms are not going away. However, most companies have either forgotten or are severely under-investing in an influencer marketing program. The stats show that there is serious ROI from successfully working with influencers, and considering that there is a potential to both reduce costs of content creation while producing content more aligned with your audience as well as inciting truly authentic word of mouth marketing through collaborating with influencers, there is plenty of potential that smart businesses and marketers will discover in 2020."
Neal Schaffer, Author, The Age of Influence (HarperCollins Leadership, March, 2020)
---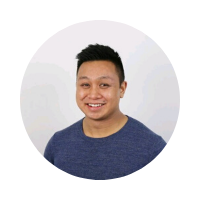 Kevin Ho
"My #1 piece of advice for marketers going into 2020 is to focus more of their attention on personalization. This doesn't simply mean including a person's first name in an email or subject line but rather looking at your entire funnel to personalize the experience for each person. For example, what landing page should a lead see depending on which source they're from? Should every new user that signs up get the same email? Should you change pricing options, copy, or images based on a person's location, job title, or organization size?
Honing in on what series of events make sense for each new user can drastically improve your overall conversion rates while at the same time improving your overall customer experience."
---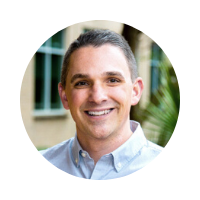 "Double down on email newsletters. Yeah, I know they're "so 2008," but email is the killer mobile experience everyone seems to be forgetting about, and many marketers stopped putting content in the inbox in favor of blogging, so there's a massive opportunity to "zig" when everyone is zagging, and optimize the channel that still yields the highest ROIs for most businesses."
---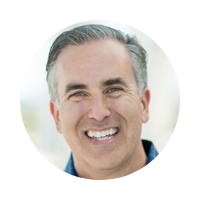 Michael A. Stelzner
"Smart marketers are making investments in high value video content that is super useful to future customers. We will see increased use of IGTV and YouTube content in social marketing. As time spent with content becomes a very valuable metric for marketers, video represents the ultimate scroll-stopping experience that can and will increase "know, like, and trust."
---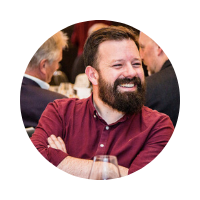 Dan Cullen-Shute
"There's a whole heap of advice I could offer, but I'm going to keep it simple: listen to real people. We're an industry that talks ceaselessly to and about itself. We worry about awards. We worry about industry acclaim. We worry about using the new technology first, or, if we can't use it first, then we'll settle for best. We worry about our clients. We worry about our peers. And, in amongst all that worry, it's easy to forget that the most important people in the world, the audience we're actually trying to sell to. They don't want to hear from us, so we have to make sure we're listening to them - because, ultimately, what they think and do is all that matters."
---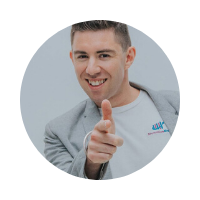 Kean Graham
"Genuinely Answer Questions: MonetizeMore answers ad optimization related questions on Google Product Forums, Quora, Twitter, Reddit and other ad ops communities. We don't answer each question to push our offering, we answer them to genuinely help and empower ad monetized publishers. We have found that this enables positive engagement with sub-communities, establishes MonetizeMore as an authority, contributes to our Mission in a big way and some new opportunities tend to crop up as well. We recommend this approach to any business that endeavors to empower their target audience."
---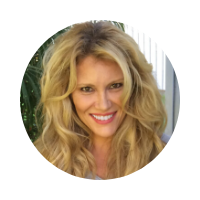 Kim Reynolds
"My best piece of marketing advice for 2020 is go get to know Facebook advertising intimately. Pay to play is not longer just a snazzy catchphrase. Most marketers know that organic reach is dismal and if you want to get in front of the audience of your choosing, you need to embrace paid media. Speaking of audiences, in my humble opinion, targeting is the single most important aspect of your ad campaign. Much like it is said that the outcome of a trial is determined at voir dire, the success of your ad campaign is determined by your targeting. Take the time to research and don't be afraid to think outside the box when experimenting with audiences."
---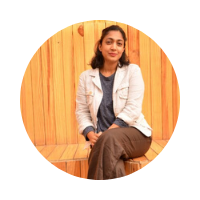 Chitra Iyer
"The most important thing for marketers to think about in 2020 is reorganizing their team - in terms of structure and skills - to best meet with the demands of marketing in an 'experience driven' economy.

No matter how much you invest in technology or platforms, processes or customer data management, the real silo's that obstruct the execution of omni-channel marketing or the delivery of seamless brand experiences are the way marketing teams are set up and incentivized today.

So starting with the removal of those silos by ensuring the team is organized around the customer journey and experience, rather than around traditional 'task, technology or functional skill based' groups would be a good area to focus on this year."