We're all living in our inboxes. And those early adopters you want to target are no different.
Not only are we living in our inboxes, but we're making our purchasing decisions there as well. The Econsultancy 2018 Email Marketing Census found that the marketing channel that returned the most investment for companies was once again—email. On average, email marketing brings an ROI of $38 for every $1 spent.
But what value does contextual advertising bring to marketers? And how can marketers quickly cash in on the eye-watering 3,800% ROI of email marketing?
By taking a shortcut, of course! A shortcut known as email advertising.
Using contextual targeting strategies like paid email advertising, you can sponsor newsletters of well-known brands to build brand awareness. To drive conversions, companies can also pay for dedicated email blasts to get in the inboxes of thousands of (already engaged) readers.
Email advertising allows you to effectively borrow the attention of audiences part of well respected communities with passionate readers. If you're trying to target a group like early adopters, it's especially important to utilize these publishers and newsletters, and we can show you how.
Let's get emailing.
What makes email advertising different than other forms of paid advertising?
According to Statista, 3.7 billion people around the globe sent and received 269 billion emails every single day in 2017. And by 2022, the number of people using email will swell to 4.3 billion by 2022.
If you do the math, that means we are only a couple of years away from half of the world's entire population using email. And while it's important to dissect what value contextual advertising brings to marketers (especially forms like native advertising), they agree on one thing: emailing is still the best vertical to reach their audiences on.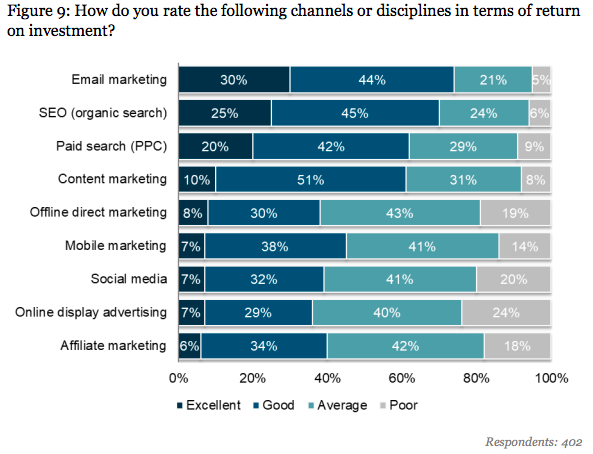 When it comes to reaching potential customers in their inboxes, you have a lot of different options. The leading channel marketers lean towards is organic email marketing (and growing that list, yeah!). But what happens to email campaigns if you add a bit of gasoline to them through paid advertising?
Use email advertising the right way, and you can get unfiltered access to one (notoriously) hard to reach audience—early adopters. Email advertising gives you the tools to send email blasts and campaigns on the back of trusted brands and publishers' emails that early adopters already read.
In short, email advertising is one of the best ways to reach out and influence pre-qualified leads. Riding on the coattails of already trusted brands and publishers can also help you to:
Sidestep ad blockers
Easily track opens, clicks, and conversions
Take advantage of HTML coding: the majority of email advertisers use HTML so that emails work seamlessly across all ESPs and devices
Okay—all great points. But how do you know that the audience you're paying to reach is actually engaged?
Introducing the power of the email "double opt-in"
A lot of publishers that offer paid email advertisement packages use double-opt-in to manage their email lists.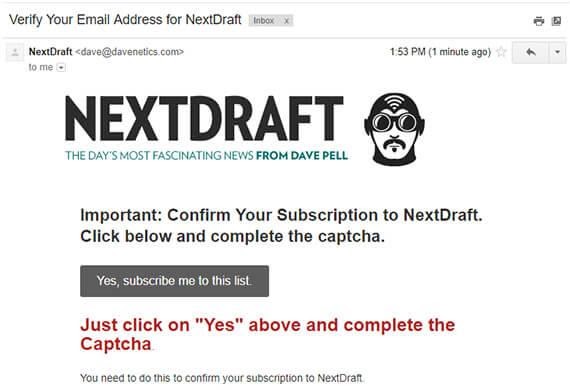 This single step means two things for your paid email campaigns:
The audience is engaged and curious
Confirmed subscribers are less likely to report emails as spam
However, the biggest win from double-opt-ins is, without a doubt, the quality of the metrics after your campaigns are sent out. A more engaged and curious audience will give you a better quality of "verified views." Since all list members are confirmed, using double opt-in will give the publisher (and your company) more accurate data. The result of double opt-in is you won't have to worry about spending money on emailing people who aren't interested, or on those who've used a fake email address to get a free eBook.
So, you're starting to see the massive benefits of paid email advertising. The next step is figuring out how to make room for it in your demand generation strategy.
How can you build email advertising into your paid advertising strategy?
Slow down.
First, we need to talk about early adopters and how they view paid advertising. A lot of early adopters don't respond to "mass marketing." Early adopters like the idea of uncovering the next great product and being the one that gets to shout about it on social media.
Paid email advertising isn't any different when it comes to targeting early adopters. 76% of early adopters said they like the idea of brands going in 'unexpected directions or collaborations' to catch them off guard. Founder of growth agency Protein, William Rowe, says brands who are serious about building long term, profitable relationships need to be proactive in improving the world.
"Marketers must have the courage to create daring, unpredictable, and provocative campaigns, as this is the only way to make a real impact," Rowe says.
"Overall, global early adopters are entering a new phase of their evolution. They've gone from making the best of a world that's often against them, to being proactive in reshaping it into something more positive."
Let's rewind and unpick that statement about early adopters liking "unexpected directions or collaborations." It's the last part of that statement, collaborations, where email advertising shines.
If you're trying to target early adopters in the coding space, for example, you might dream of collaborating on newsletters from companies like Onextrapixel, Bootstrapious or Unheap. With email advertising, those collaboration dreams can become a reality.
Where does paid email fit into your funnel?
When it comes to email advertising, it can target any part of your funnel.
On the one hand, you can target the top-of-the-funnel (TOFU) with sponsored newsletters. Sponsored newsletters can head up your brand marketing and build perception and trust in your brand with early adopters. On the other hand, dedicated email advertising can be used as bottom-of-the-funnel (BOFU) content to drive conversions.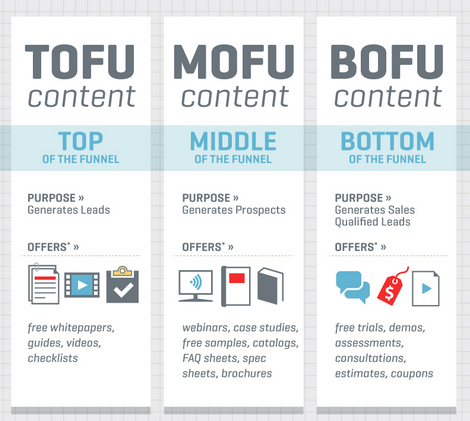 For TOFU content, email advertising can make an impact on your marketing funnel even if your list is tiny by sponsoring a publisher's newsletter. The right newsletter sponsorship can reward you with a vast reach to your target audience in a single send, without having to worry about ad blockers or distracting content.
Monday.com used a sponsored newsletter to boost brand awareness to Pocket Hits' readers. The sponsored email gave readers a link to one of their blog posts so that readers could learn more about the company's products.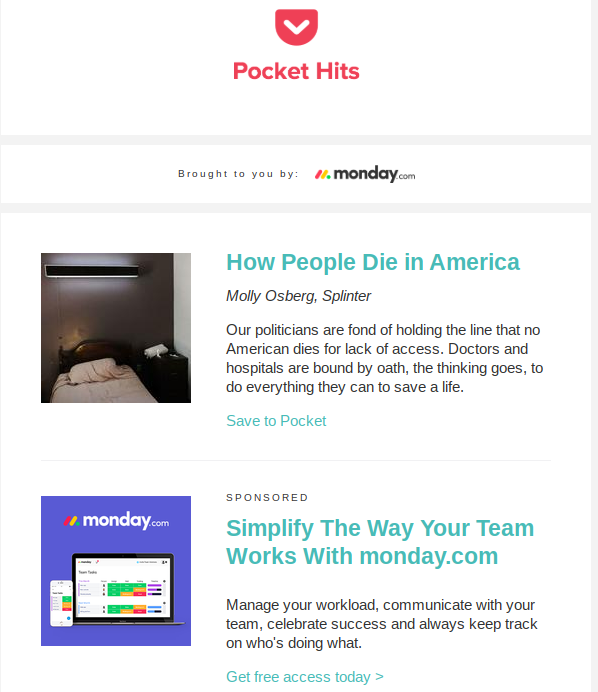 The campaign allowed Monday.com to easily track opens, clicks, and conversions of the email newsletter that was sent to Pocket Hits' 6M+ readers. Once a reader clicked through, Monday.com was able to drive conversions using a CTA on their chosen blog post.
How does email advertising work for the closing stages of your funnel? Glad you asked. Firstly, we need to mention that most email users, no matter how engaged they are, prefer it when brands only email them once a week.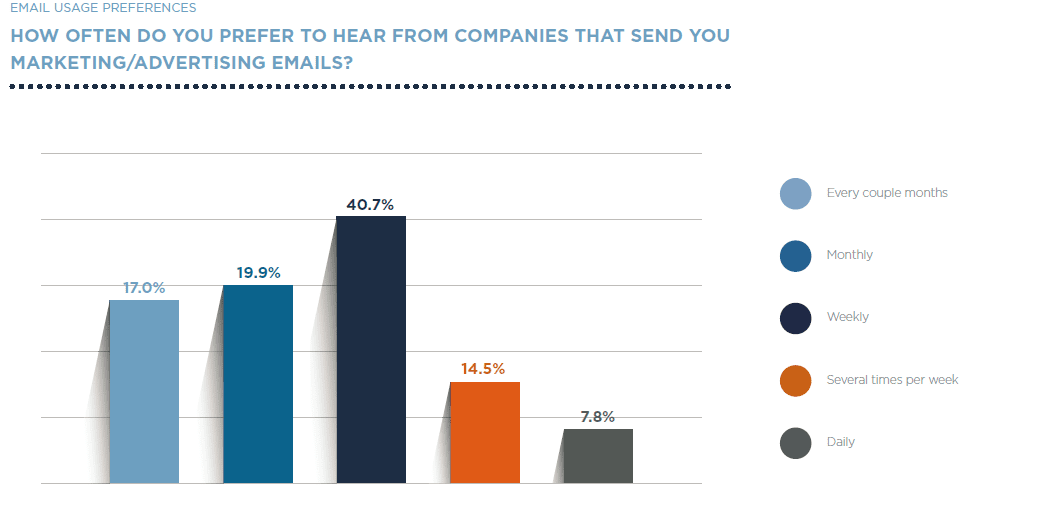 There's an upside to this, though. By paying for a dedicated email blast, you can take advantage of an entire email sent out by a trusted publisher. Paying for a dedicated email is an ideal way to introduce early adopters to a beta version of your product, or offer up a limited number of first edition products.
As with any marketing, you need to maintain a delicate mix of reach and quality to run a successful campaign. In other words, size matters. Utilizing larger send lists is precisely how Hotjar drove early users to their product in the saturated analytics and feedback market. They paid for a dedicated email to be sent out by Unheap and gained access to their 52k email list.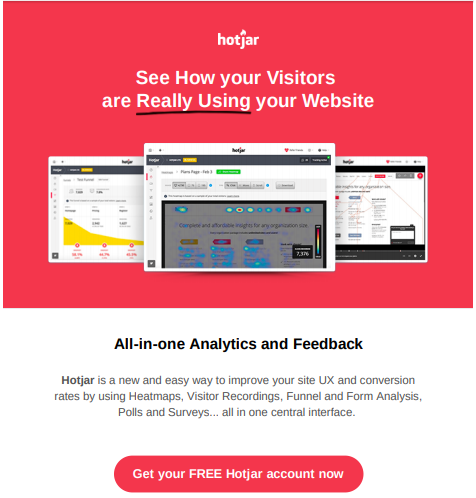 The results of Hotjar's campaign on Unheap: An open rate of 50%+ with readers across several companies.
How to create email advertising that works for early adopters
Just like any marketing campaign, it's essential to plan what you want your email advertising to achieve.
Do you want to spread awareness of your brand? Or are you looking for early adopters to get their wallets out and spend some money trying your product out?
As we've already discussed, different types of email advertising have different outcomes. Sponsored newsletters build up brand awareness if they're used in the right way, and dedicated emails drive conversions and sign-ups.
But what does each offer have to look like to get your early adopters to take the bait?
Use sponsored newsletters to add value, not spam
Early adopters' inboxes are likely overflowing with emails. They're on the hunt for the newest and most innovative products on the market. And they want to get their hands on them before anybody else.
However, that doesn't mean that there will be room for your newsletter in their inbox, which is why sponsoring one is the best way to reach early adopters. You can build your brand awareness by piggybacking a trusted brand.
When Hive was launching its productivity platform, the company knew it had to get its message to early, tech-savvy adopters. Hive decided to sponsor Futurism's newsletter, which already had an engaged audience of 423k subscribers who mirrored Hive's target audience: technology leaders of today and the architects of tomorrow.
Hive knew that Futurism's audience is deeply analytical and that they're mostly age-adjusted affluent, and this is where sponsoring the right newsletter makes a difference. Futurism's audience is also well-versed in science and technology, and read like a company's dream when targeting early adopters:
40% are electronic and gadget buyers
60% is made up of a millennial audience
30% are IT decision-makers
75% have a bachelor's degree (or higher)
So, Hive paid for a sponsored newsletter on Futurism's daily email to spread the word about their new product: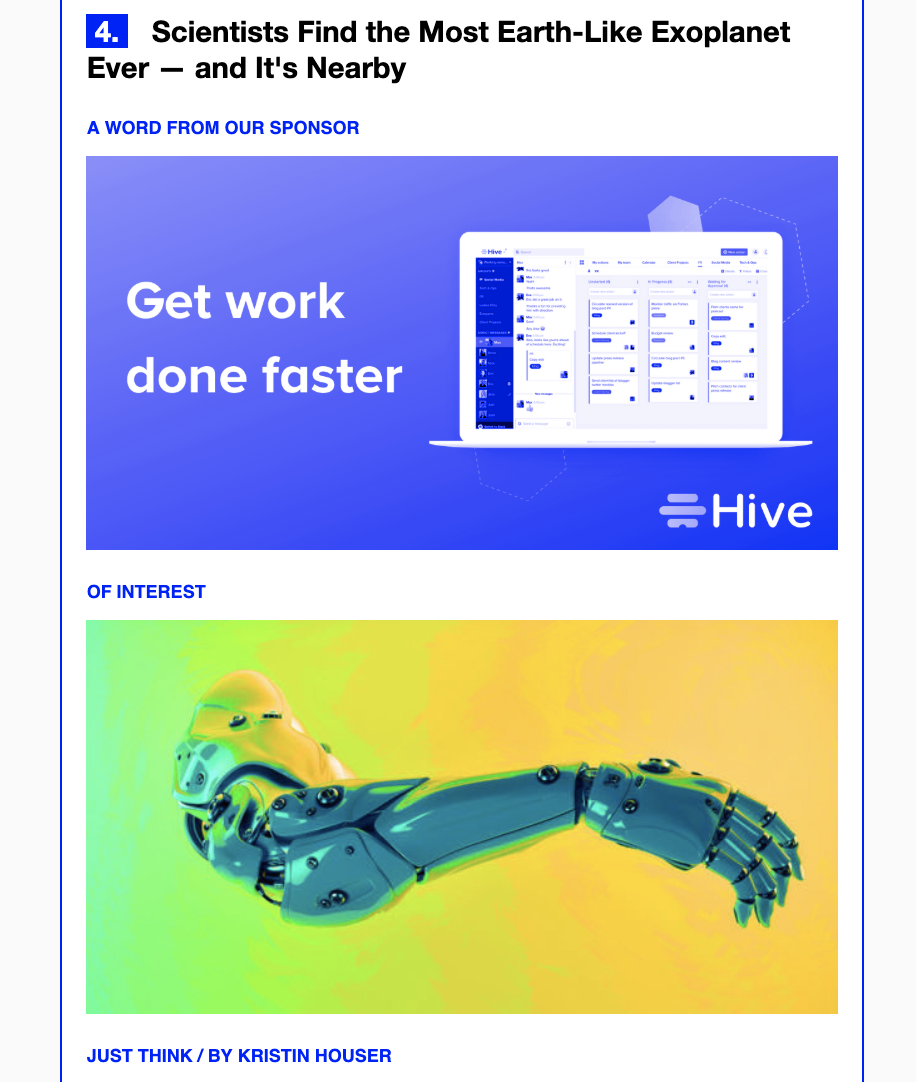 The results? Hive's new product was immediately exposed to:
423k engaged subscribers
The newsletter's average open rate of 12%
Their US subscribers, which make up 59% of the list
Use dedicated emails to offer up a solution
As a marketer, you know that launching a new product and boosting conversions isn't easy. This is why using email advertising to target early adopters works best when you're offering solutions.
When we think of all the industries that have exploded in popularity and been embraced by early adopters in the last couple of years—Fintech tops the list. In fact, global investment in Fintech ventures more than doubled in 2018 to $55.3 billion.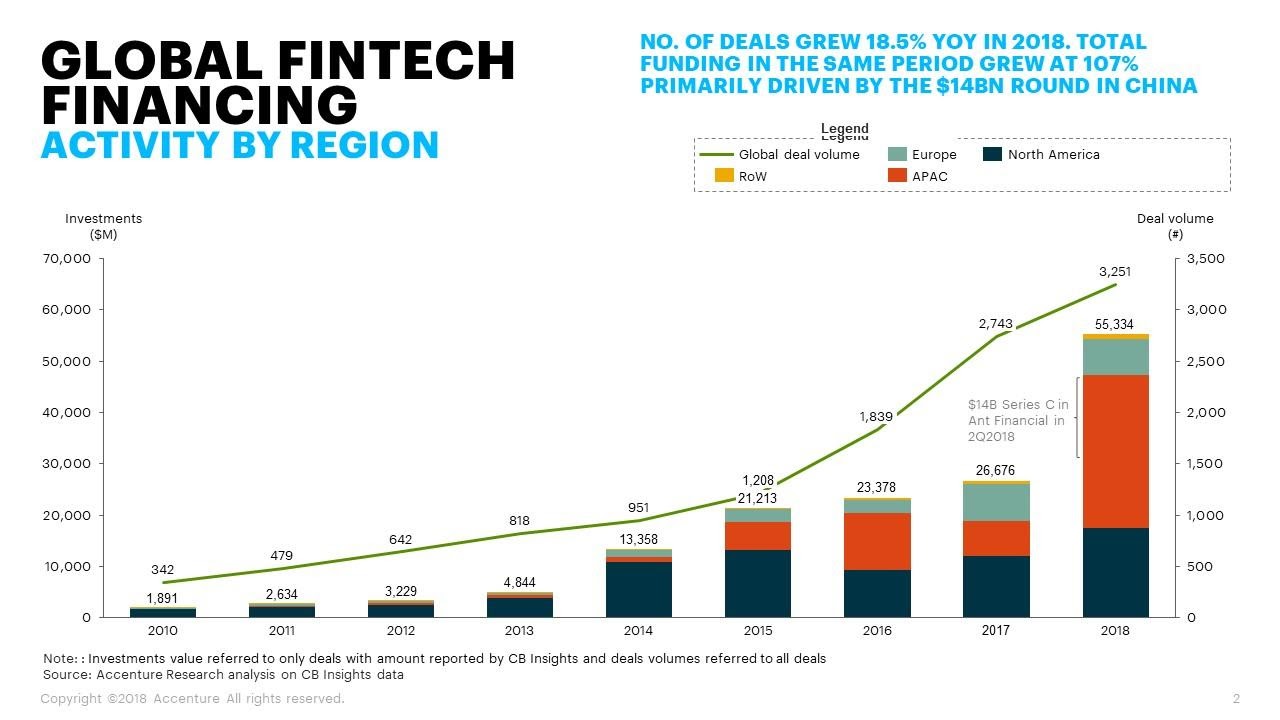 On top of that, Reuters reported that there were 39 VC-backed Fintech unicorns worth $147.37 billion at the end of 2018.
When Tally was looking for ways to break into the saturated market with their credit card debt service, they needed a way to position themselves. Tally decided to collaborate with a publisher that had access to their target audience: early adopters with a love of tech and new apps.
Tally decided to collaborate with Digg. Their readers are curious about the world, and they have a strong focus on tech. In fact, most of Digg's readership is made up of tech-savvy, early adopters.
To help launch their product, Tally sent a dedicated email out to Digg's readers and offered up a solution to those who needed help with their credit card debt.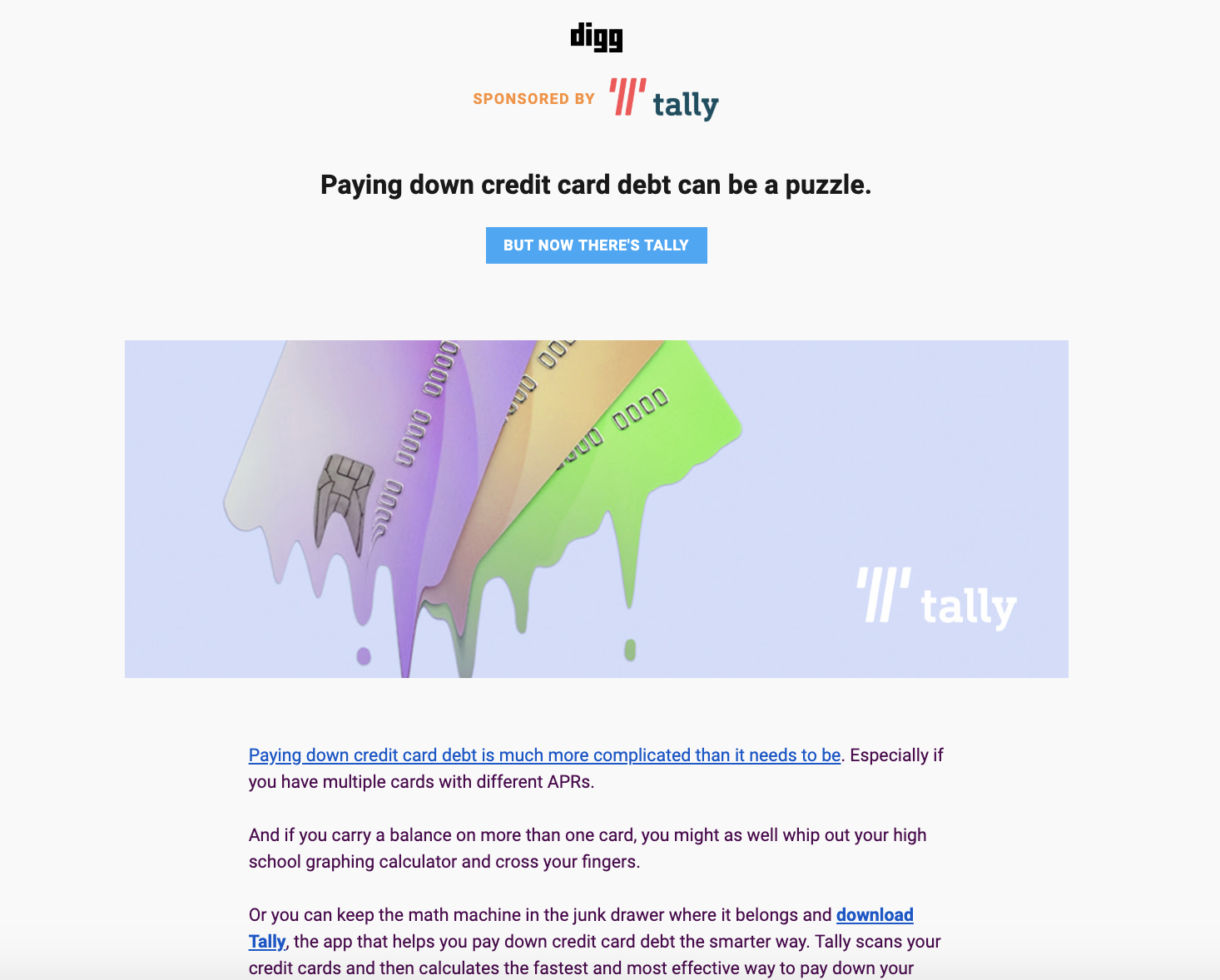 By doing so, Tally was able to tap into Digg's subscriber base of over 400k and showcase their product. And of that 400k list, Tally had an average open rate of 14% and a click-through-rate of 5%. 56k new readers and 20k click-throughs? Not bad for reaching early adopters in an (extremely) saturated space.
Wrapping Up
Early adopters aren't fans of certain types of advertising like mass marketing.
But (and there's always a but), 76% of early adopters like it when brands change it up, go in unexpected directions—and collaborate. Email advertising is all of this. It's landing in an early-adopters inbox on the back of a trusted publisher's email and announcing that your product is the newest kid on the block.
Email marketing works—we all know that. Most of us check our emails every hour of every day and make buying decisions based on what we see. It's no surprise that email still sits at the top of the list when it comes to the most lucrative channels available to marketers.
By using email advertising, you're just paying to skip to the front of the (very lucrative) line.