Sell More. Make More.
Our tools upgrade the sales process from start to finish.
Free up sales time and profit from smaller buys with Self-Serve Direct, and empower sales to close deals faster with Deal Manager Direct. Together, these custom branded solutions make up an end-to-end sales stack designed for publishers that are serious about revenue.
Our enterprise solutions work like an operating layer on top of DFP, helping sales teams better access and activate inventory and audiences.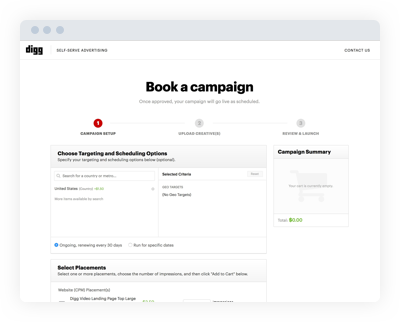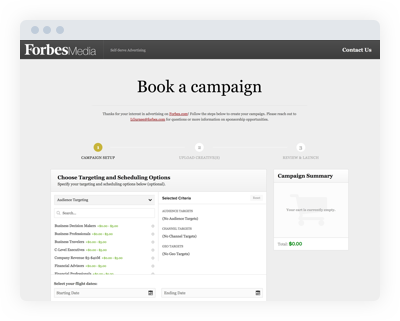 Self-Serve Direct
Automate smaller buys so your team can focus on bigger accounts.
Self-Serve Direct lets marketers build and launch campaigns on their own–all you need to do is approve the creative.
It's a fully managed, fully hosted, zero-touch direct sales solution that's adaptable to your needs: set variable ad pricing, create order minimums and maximums, and support a range of formats including sponsored content, custom native units, audio, and display ads.
Launch is a breeze. Our team will set up your fully hosted Self-Serve Direct site, train your staff, and make recommendations along the way. Our solution integrates with DFP, Adzerk, and Open X.
Customer stories
See how BuySellAds helps National Public Media grow.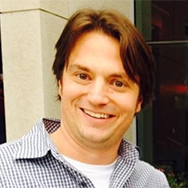 National Public Media reaches more sponsors using the Self-Serve Direct platform.
Read the full case study
With the current state of ad-blocking and other content consumer concern across the industry, it was important for us to find a partner that had our same commitment to maintaining the user experience for our audience. By utilizing the BuySellAds platform, we were able to stay on top of creative being deployed across our network.
Deal Manager Direct
Give your sales team the tools they need to close deals faster.
Make money faster with the industry's most comprehensive ad sales tool. Deal Manager Direct organizes all of the moving details of ad sales into one place and streamlines communication with advertisers. Strengthen your sales process with a solution that lets you:
Define ad products and pricing
Draft insertion orders and proposals
Forecast real-time availability
Obtain digital signatures
Launch and traffic campaigns
Invoice and reconcile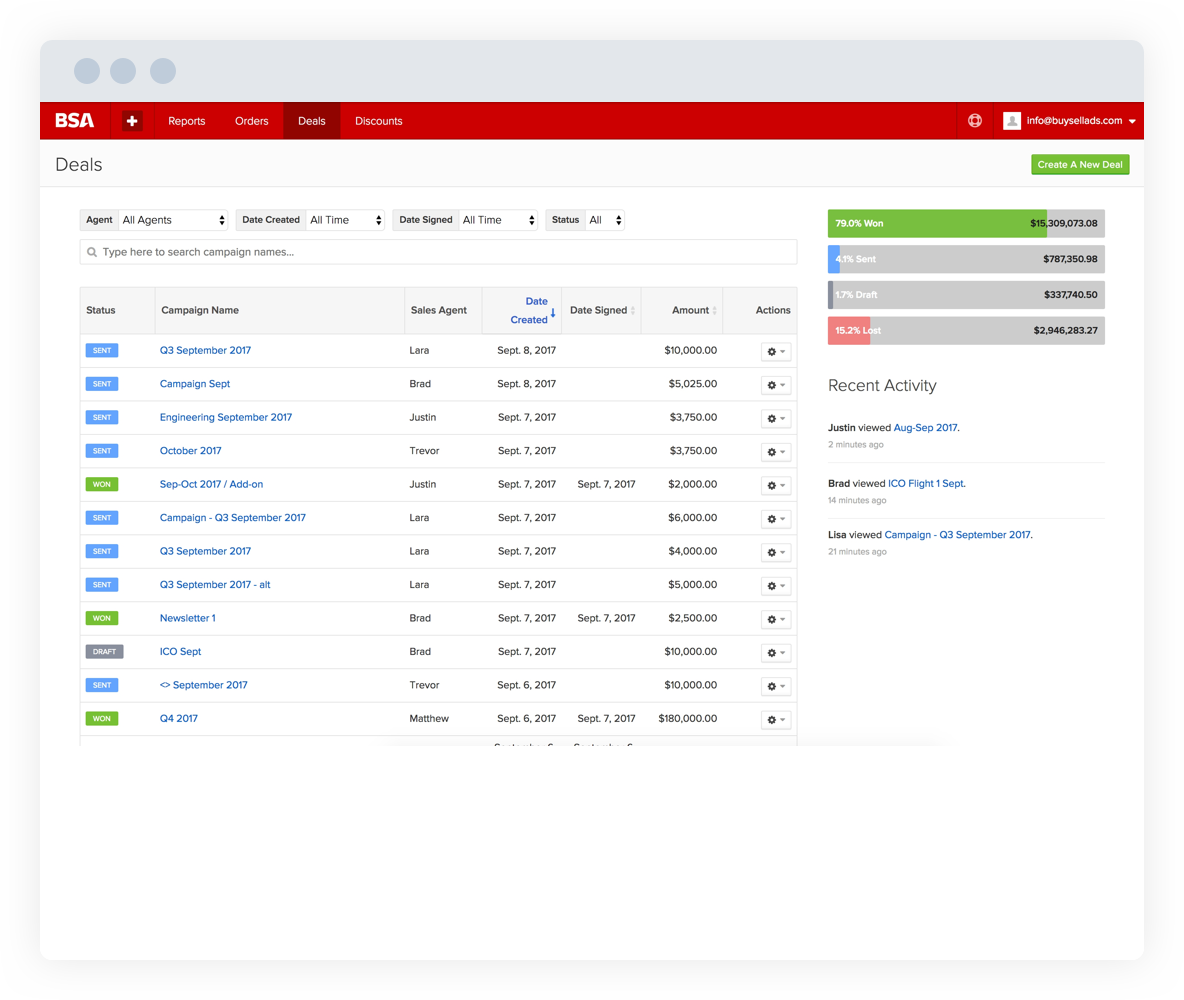 ---
Getting up and running with our enterprise software is simple. Our staff will customize the portal to meet your team's needs and train them on using it to optimize sales.
Get in touch today
Ready To Get Started?
Get in touch with us to see how BuySellAds products can exceed your publishing goals.