Case Study
"Our growth depends on reaching influential software developers at large companies. BuySellAds lets us speak to this audience across tons of developer-focused websites—it's direct buys made scalable."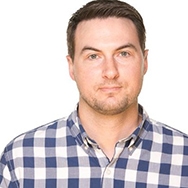 Mike Stearns
Marketing & Demand Generation
About CircleCI
Helping teams deliver code faster.
What do software teams at Facebook, Segment, Kickstarter, and Spotify have in common?
Shipping quality software at lightning speed, made possible by CircleCI, a platform that automates the build, test, and deploy process.
CircleCI was looking to reach enterprise-level software teams at scale. It found its solution in native performance ads on developer websites that decreased cost-per-lead while boosting lead quality.
The Results
CircleCI connected with decision makers through native ads.
Native Performance
Ad Type
Developers
Target Audience
Campaign Approach
CircleCI campaigns reached developers on trusted properties.
Advertising to enterprise-level software teams is usually a difficult task: the group is expensive and hard to reach at scale. CircleCI overcame these challenges with targeted, unobtrusive native advertisements on hundreds of developer-focused websites such as Deployer, Scotch.io, Window Resizer, and Think & Build. These campaigns provided brand-safe placements on websites frequented by developers who work at larger companies.
Setting performance benchmarks for native campaigns also helped CircleCI ensure it was profitably reaching its target audience. Results were strong—CircleCI native ads lowered cost-per-lead by 65% while increasing the overall quality of leads from advertising campaigns.
"BuySellAds proves that positive user experience goes hand-in-hand with performance. CircleCI's campaigns refer new customers every day while supporting publishers and developer communities online."
Ready To Book Your Campaign?
Get in touch with us to see how BuySellAds products can exceed your marketing goals.