Case Study
"Thanks to BuySellAds we were able to restore our sales team's bandwidth and expanding our funnel at the same time."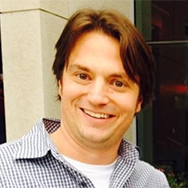 Brett Robinson
Senior Director of Ad Operations
About National Public Media
Supporting public media in American communities.
National Public Media helps companies create sponsorships that perform through NPR and PBS stations and digital assets. As demand grew, the organization needed a way to service a wider variety of sponsorship campaigns without overburdening its sales or operations teams.
National Public Media achieved this with BuySellAds' Self-Serve Direct. Through this platform, the organization uses a custom-branded self-serve portal to automate smaller display and podcast sponsorships.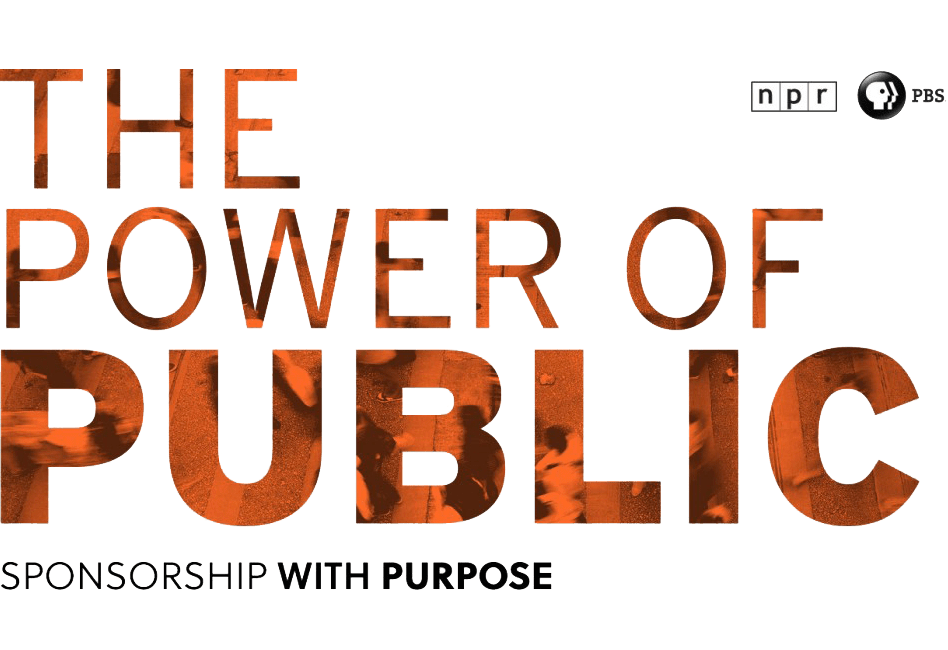 Goals & Results
Self-Serve Direct helps National Public Media reach more sponsors.
Improve sales & operations efficiency
GOAL
Expand top-of-sponsorship funnel
GOAL
Display placement success resulted in adding podcast sponsorships to portal
RESULT
Expanded array of targeting options for the sales team
RESULT
The impact of Self-Serve Direct
Expanding the definition of serviceable campaigns.
With Self-Serve Direct, National Public Media lets its sales and operations teams prioritize larger accounts without forfeiting revenue from campaigns with smaller budgets. This efficiency expands its sales reach while also creating more opportunity for major strategic sponsorships.
The sales team doesn't only benefit from more time to focus on larger accounts. Self-Serve Direct's attribution tracking feature lets team members earn commission from sales made in the platform. Marketers can select targeting, submit creative, and pay for sponsorships on their own, freeing sales from drafting media plans and insertion orders for smaller buys.
The benefits spill over to the operations team, too. Campaigns launched through the Self-Serve Direct portal don't need to be manually processed or trafficked, letting National Public Media expand its supply lines without burying internal teams.
BuySellAds has helped NPR unlock a new category of buyer while decreasing the cost of servicing each order, resulting in more revenue for the organization.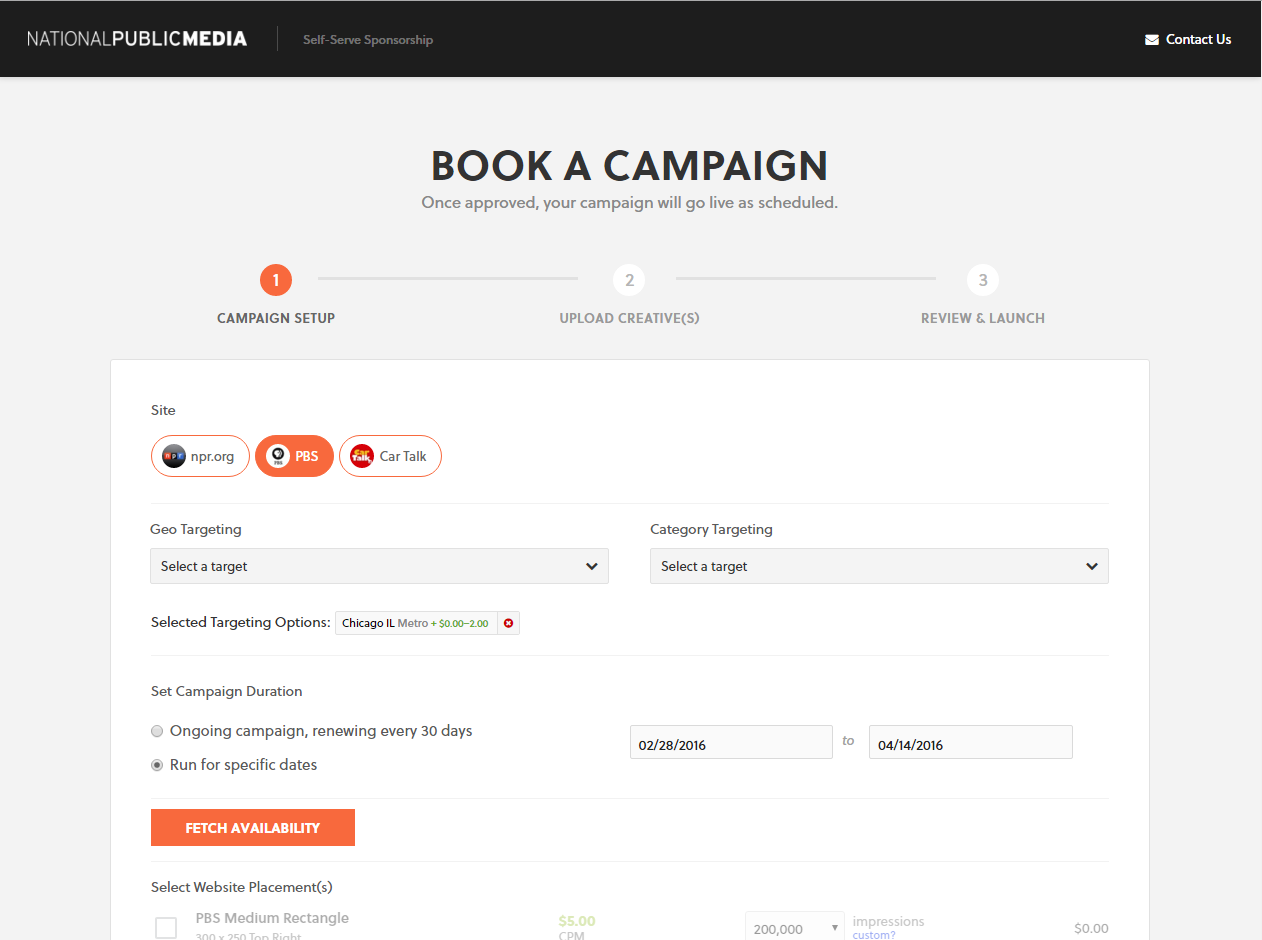 National Public Media's Self-Serve Sponsorship Portal is a one-stop shop for booking ads on npr.org, pbs.org, PBS Parents, and CarTalk.com.
"Being able to place campaigns from our self-serve installation automatically helps us capture new sponsorships without overburdening our ops team. It lets them focus their efforts on our larger campaigns while still filling our pipeline with valuable inventory behind the scenes."
Start unconvering your hidden revenue.
Just fill out the form, and our team will be in touch with next steps.