Case Study
"Managing our advertising sales through BuySellAds lets us focus on creating great content."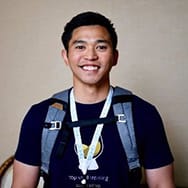 Chris Sevilleja
Scotch.io Cofounder
About Scotch.io
Making fun and practical developer resources.
Web developers love Scotch.io for its informative courses and tutorials. When it came time to integrate advertisements, the publisher needed a monetization strategy as clever as its content. After all, programmers are sensitive to user experience and heavy adopters of ad blockers.
That's why Scotch.io turned to native advertising and sponsored content. Coordination, reporting, and payments are managed through Syndicate Ads, giving Scotch.io more time to create incredible content that speaks to developer needs.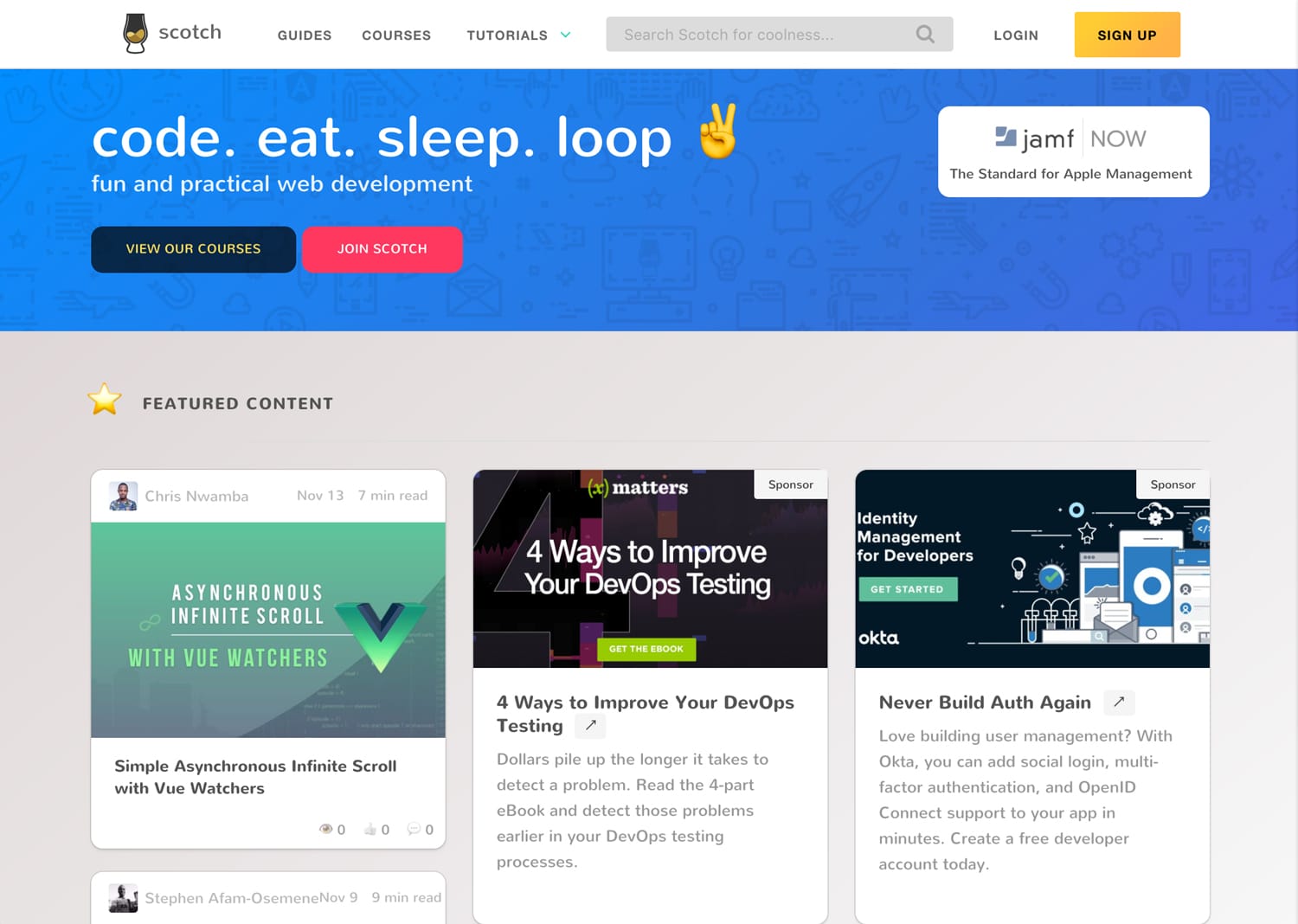 The Results
Growing revenue and maintaining high standards.
Year-Over-Year
PERFORMANCE
Developer Audience
SPONSORED CONTENT
Connecting Developers with Useful Products
Scotch.io uses native ads to introduce readers to relevant brands.
Scotch.io's advertisements are a winning scenario for users and advertisers. Audiences benefit from ads that provide value and champion user experience, while brands can explain product use cases and build relationships with readers.
Okta, an identity management service, shows how brands can take advantage of this opportunity on Scotch.io. Its native ads demonstrate product value while blending in with other links on the website, and its content pieces mirror Scotch.io's in-depth tutorials while explaining how developers can use Okta to deploy apps securely.
Example Ad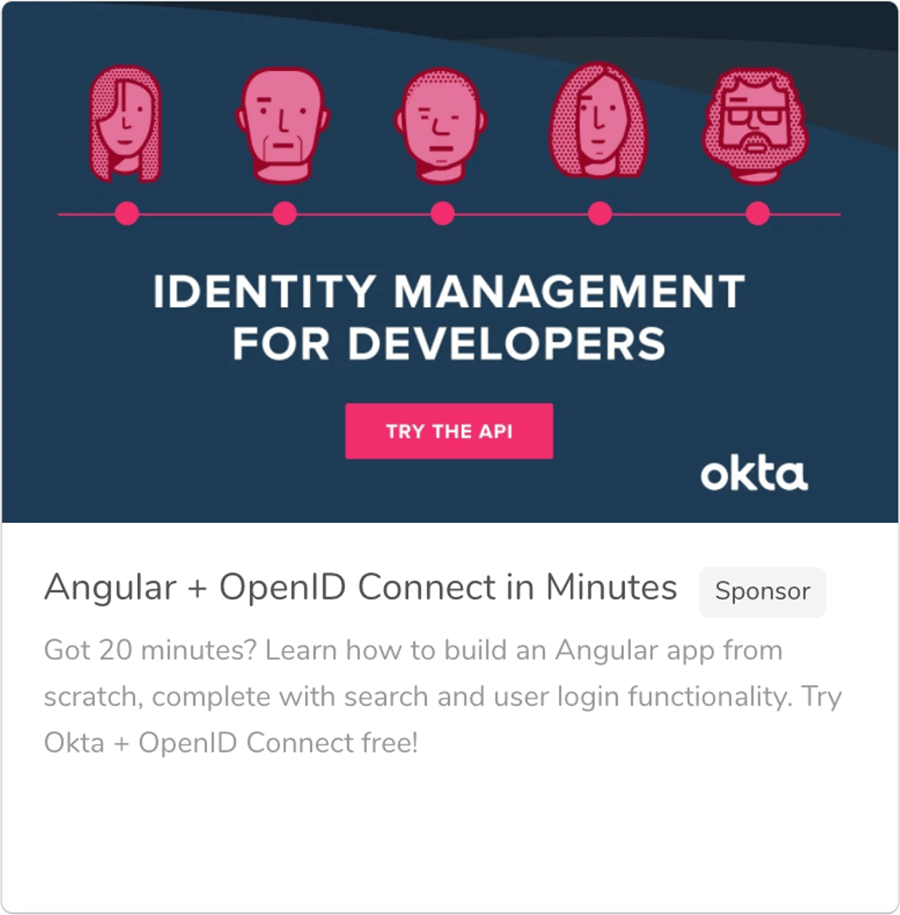 "Native ads from the right brands provide a legitimate value to us, the consumer, and the advertiser. BuySellAds helps us find great ad partners so we can monetize the site without sacrificing our users' needs and our high content standards."
Start unconvering your hidden revenue.
Just fill out the form, and our team will be in touch with next steps.